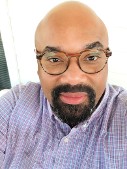 Mr. De'Marcus Ibdul Jackson, MS, PgCert
(he/him | they/them)
---
Bio & Educational Background
I was born July 8, 1978 in Hopkinsville, Kentucky. I have three siblings (1 sister and 2 brothers) and I am the youngest child.
I attended Christian County High School, graduating in 1996. Up to this point in my education, I had experienced a pretty crazy ride. During all of my elementary school years I was in special resource (also known as "special education") demonstrating serious impairments in reading comprehension, writing, mathematical aptitude, and diagnosed with Dyslexia and Stuttering/Speech Disorder. Luckily, I was fortunate to have very caring and compassionate teachers who did not give up on me and would not allow me to fall through the proverbial cracks of the public education system. My teachers stressed the importance for me to be totally responsible for my own learning and they helped to develop an intrinsic motivation to excel.
In transitioning from the 4th grade to middle school, I tested out of special resource and was put in a standard educational curriculum. From that point on, I excelled in most of my academic endeavors. By the time I reached high school, I was taking advanced level courses and during my junior and senior years, I took several advanced placement (AP) courses. I demonstrated advanced aptitude in creative writing, the humanities, history and other social sciences, and the physical sciences including biology, chemistry, and physics. I still struggle with learning, but I never let my learning disabilities slow me down.
My mental health struggles also began to emerge around the beginning of high school (though there were signs of earlier emergence). The first two years of high school saw a steady building of depression and anxiety. I was first diagnosed with severe clinical depression & anxiety toward the end of my 10th grade year in high school, after a serious breakdown resulting in an in-patient hospitalization. Throughout my high school years, I struggled immensely to keep in touch with reality and maintain some sense of normalcy. Fortunately, I was able to keep focused on my academics and immediate life goals with the help & support of loved ones.
The exact reasons for the emergence of my mental health struggles are unclear. Over the many years, I have come to understand that the mental illnesses I suffer from are the result of a complex and frustratingly difficult to understand entanglement of biological/genetic forces and socioemotional/environmental forces. As an adult in my 40s, I continue to battle mental illness. The ups and downs can be dizzying---and sometimes, defeating---but I try to stay in the present and take life one minute at a time. Right now, I am doing "okay" and I continue to strive to see the beauty in life...and perhaps more importantly...THE BEAUTY IN MYSELF.
Following high school, I attended Hopkinsville Community College (HCC), graduating in 1998 with my Associate of Arts transfer degree. My firm appreciation for the notion of the "community college" was soundly constructed during my very substantive years at HCC. I cannot remember a single negative experience while attending HCC. I had extremely knowledgeable and caring professors who really took the time to help students understand course content, but without being a crutch and coddling students. I try to model my own professional conduct after several of these individuals. To the best of my ability, I attempt to demonstrate to students that I care about their educational well-being, their personal growth and development, and their future success.
After HCC, I transferred to Austin Peay State University (APSU) located in Clarksville, Tennessee, where I double-majored in Psychology and Philosophy, with a minor in Religious Studies. People often ask why I decided to study psychology and philosophy together, and I tell them that psychology, like all the social sciences, is a "child" of classic philosophical inquiry. Much of the subject matter of scientific psychology was once a matter of deep reflection and sophisticated philosophical discourse. Pairing these two subjects together gave me a more substantive appreciation of the relationship between human thought and behavior.
I graduated from APSU in 2001 with my Bachelor of Science degree. After graduating from APSU I enrolled at Capella University, a regionally accredited institution of online learning located in Minneapolis, Minnesota. Enrolling at Capella was actually a huge move for me! Up to this point, I was use to face-to-face, "brick and mortar" style education. The program that I decided to enroll in was entirely online. I was extremely skeptical at first, believing that I could not get a quality education via the online medium. However, after the first week I was proven dead wrong! I had never experienced a more rigorously challenging and involved curriculum. Additionally, I communicated more with my professors than I ever had previously. I attribute my firm knowledge of the psychological sciences to my academic experience at Capella. From that point on, distance education was the thing for me! At Capella, I majored in Educational Psychology with a concentration in Developmental Psychology, graduating in June of 2003 with my Master of Science degree.
One of my long-term educational goals is to oneday achieve my doctorate degree. I have taken a lot of post-masters graduate courses since graduating from Capella, and in 2014 I even achieved a Post-Masters Certificate in General Psychology from Northcentral University, but ultimately, I want to secure my doctorate degree when the time is right.
Work History
My work experience is varied, but each professional experience is founded on the themes of human service, mental health advocacy, juvenile justice, and child welfare. I possess over 10 years of good experience in human and social services.
I began my professional career as a human service professional at the Christian County-Hopkinsville Family YMCA. I served in several positions at the YMCA including Community Outreach Worker, Caregiver, and my highest position was that of Site Director for the YMCA after-school programs. While working at the YMCA, I also worked for the Pennyroyal Mental Health Center in Hopkinsville, KY. I served as residential counselor for a level 1 group home for adolescent males presenting with emotional/behavioral problems and substance addiction, as well as involvement in the juvenile justice system.
Following the YMCA and Pennyroyal Center, I sought employment with the Clarksville Primary Treatment Center (CPTC), a level 3 juvenile detention facility serving both male and female juvenile delinquents. The CPTC also housed juvenile male sexual offenders on a separate wing of the building. I began my work at the CPTC as a Direct Care Counselor. I was promoted to Direct-Care Supervisor after one month. Having worked in residential treatment, I have a firm respect and gratitude for those currently employed at a residential treatment center. The work is hard, the hours are long, and the pay is mediocre, but the intrinsic rewards are many. Making a real positive difference in the life of just one youth is the best compensation in the universe!
Following CPTC, I sought employment with Centerstone, a nonprofit community-based mental health organization based in Nashville, TN. I served in several positions including Child & Youth Case Manager, In-Home Family Specialist, and my highest position was that of Program Coordinator for the Home-based Counseling Program. Following Centerstone, I secured employment with the Tennessee Department of Children's Services (DCS). I served as Team Leader for the Family Support Services prevention unit, serving Sumner County.
My teaching experience includes serving as Adjunct Instructor of Psychology at Hopkinsville Community College. I also served as a trainer in my various jobs mainly focusing on issues related to human development, child/youth substance abuse, human sexuality and sexual diversity, cultural & diversity issues, and field-based social work competency.
Currently I serve as Associate Professor of Psychology at Columbia State Community College. I also currently serve as Lead Faculty of the Psychology Department. I believe that my real-world experience in human, social, and community services brings practicality and concreteness to the courses that I teach at Columbia State. Adult Learners appreciate knowledge that they can actually use in their day-to-day life and I try to bring real-world examples of the theories and concepts into the classroom. I believe this makes learning more "real" and "useful" for adult students.
From my colleagues to my students, I have enjoyed all of my experiences at Columbia State and I sincerely hope to forge a lifelong and meaningful career at this college!
My Goals as an Educator
My primary goal as an educator is to enlighten Learners to the fascinating study of mental processes and behavior, otherwise known as psychology. I do not consider my teaching style to be very difficult or unnecessarily complex. There is the standard fare in my courses such as pop-quizzes, exams, and writing assignments; however, I have found that Learners learn best from a rich and substantive discussion of relevant topics and contemporary/controversial issues. To this end, I expect Learners to read ahead and come prepared to listen, to interact, and to be fully engaged in discussion and lecture.
I do not hide my personal viewpoints on the major issues of the day from my Learners, but I do attempt to present a very moderate perspective on most of the major issues and controversies of the day and I attempt to present as balanced and comprehensive a viewpoint as possible. I think it is important for Learners to see their instructors as people with worldviews that serve to make them the unique individuals that they are. I consider myself to be an "liberal independent" on all socio-political, domestic and international issues and I regularly discuss ethics and morality in my courses. However, I encourage all of my Learners to offer informed dissent and to challenge my understanding of the psychosocial world. I also invite Learners to challenge their own understanding of things and to constantly question even the most deeply held convictions.
Philosophies, in a nutshell...
My "Big 10" Virtues
Though I am never perfect (because perfection is impossible), I do strive to reflect the following virtues in all areas of my life:
Self-discipline - order; control; sacrifice; respect for rules, limitations, and boundaries
Compassion - sympathy; empathy; interconnection to others
Responsibility - accountability; respect for duty and obligations; total absorption of all consequences of my choices; never blaming others
Friendship - seeing the intrinsic worth of forging deep, positive, and meaningful interpersonal relationships with others
Work - being reliable; having initiative; pursuing new skills; diligence; going after what you want
Courage - assertive confrontation of fear, pain, danger, uncertainty, or intimidation
Perseverance - patience; never giving up; never complaining; always moving forward; future orientation
Honesty - integrity, truthfulness, and straightforwardness; being honest with oneself; owning mistakes; apologizing properly
Loyalty - righteous and well-reasoned faithfulness or devotion to a person, country, group, or cause
Faith - not religous faith; rather faith in humanity, faith in science, faith in education, faith in oneself

My Personality, in brief...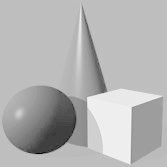 The above profile is based on the Big Five personality theory, a leading theory of personality in psychology.
Hobbies & Interests
Hobbies
My hobbies include researching astronomy, journaling, and listening to podcasts and documentaries. As a minority on two fronts (I'm a Black American and openly Gay), I clearly understand the plight for equal rights and equal opportunity, and I regularly take part in activities and campaigns that promote civil rights and basic liberties, with special attention given to LGBTQ+ rights, racial/ethnic rights, women's rights, rural advocacy, the rights of children and of the elderly. Because my family has a strong military tradition and because I have friends serving in the military, I also consider myself a strong supporter of military veterans, and I am a student of military/foreign affairs. Finally, my own history with mental/behavioral disturbances has made me a strong advocate for mental health with a special attention toward suicide prevention.
I enjoy spending quality time with close friends and loved ones. I am a huge movie buff, enjoy live theatre performances, and love to chill to classical and new age music. My favorite movie is The Trip to Bountiful, my favorite songs are My Funny Valentine performed by Anita Baker and Love is a Battlefield performed by Pat Benatar. My favorite television shows are The Golden Girls, Will & Grace, Family Guy, and Star Trek. My favorite candy is gummy bears. My favorite sayings are, "Cool beans!" and "Awesome blossom!"
Interests
I have many scholarly interests. I consider myself a "Renaissance Man" of sorts. My scholarly interests include, but are not limited to psychology (of course), sociology, anthropology, epistemology (the study of knowledge), theology, religious ethics, symbolic logic, philosophy of mind, philosophy of science, metaphysics, humanism, existentialism, feminism, molecular and genetic biology, astrophysics, biochemistry, World and U.S. History, ancient mythology, political science, economics, and public administration. I am a true and very proud nerd!
I am a believer that knowledge is power. The more you know the better off you are. There is no domain of the universe not worth knowing or off limits from the awesome power of the human mind. Human beings are complex animals full of mystery and intrigue, filled with great positives and contemptible negatives. However, human nature need not remain a mystery. Objective knowledge of the human condition can and should be obtained. Through the scientific method as well as an exploration of the many fields of knowledge, this is possible. I believe that the study of the human animal must be interdisciplinary, utilizing knowledge from many scientific and philosophical fields of inquiry.